Customized Dildo's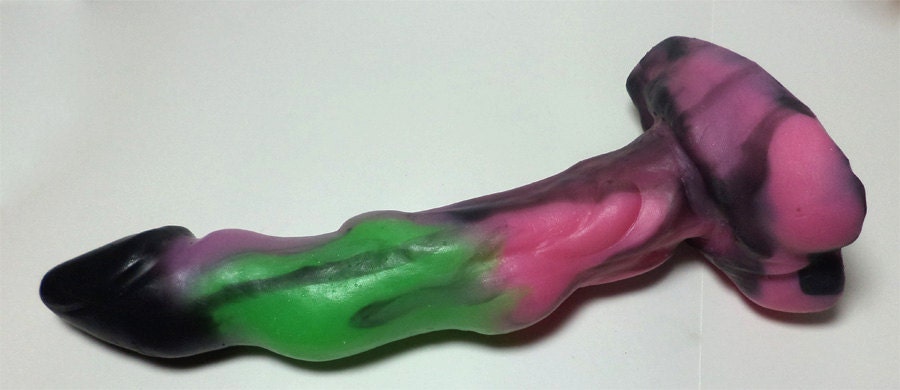 I have to say that I am very impressed. This may be an Etsy store but it can hang with the big boys. I have 2 of the Dildo's on the site with 2 more that I ordered. The prices are very reasonable.
DamnAverage
has been producing custom made dildo's for the past two and a half years.
There are currently 8 dildo's offered on the site with many more coming. When corresponding with the Creator of Damn Average Their goal is to come out with a new design every month.
-Color(s). One solid color up to a two colored marble/mottle are free with the special discount code at the bottom of this post. Most colors can be attempted. There is a selection of pearlescent/metallic pigments as well as glow-in-the-dark (basic green, orange-red, blue, 'white', and violet). Gradients/fades, layers, and secondary/divided colors can be purchased as add-ons in the shop.
Firmness.
DamnAverage
offers all toys in a soft firmness, which is similar to but firmer than a gummy bear/worm, and a hard firmness, which has similar give to an erect penis but is bendier. Keep in mind thinner areas will be easier for you to bend regardless of firmness, so often it feels somewhat variable. The harder firmness's allow you to feel the textures more.
This is definitely one site to take a look at and see if any of the dildo's interest you. It is definitely worth the investment.
DamnAverage

Currently has a sale going on Receive 10% off any order and all faded, splits and Layered colors are Free. Use Code

maydrive